Football
Jürgen Klopp 'We Are Liverpool' podcast special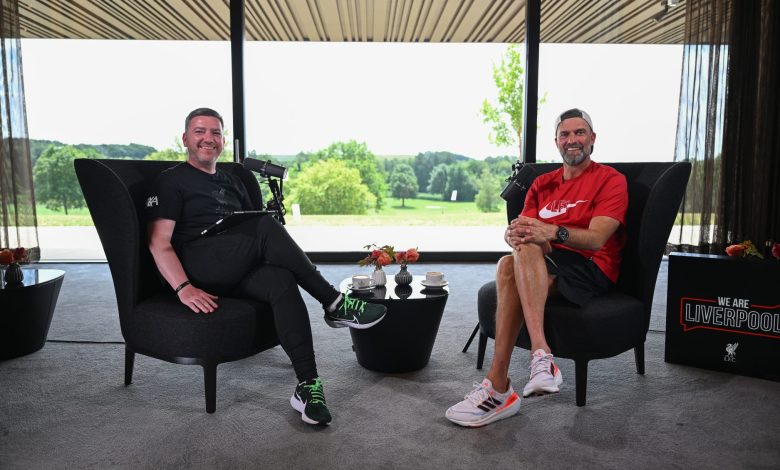 Jürgen Klopp has given a special extended pre-season interview ahead of the 23/24 season.
Recorded at the start of the training camp in Germany, the boss sits down for a fireside chat exclusively with Peter McDowell for a bonus episode of the 'We Are Liverpool' podcast.
The 25-minute relaxed conversation talks about preparations for the season, growing up in the training camp region, what inspired him during his childhood and his love for the Rocky franchise.
He left the region around 36 years ago but is thrilled to be back and to bring LFC squad with him. He's looking refreshed and ready for the new season and says it was a "Proper knock last season and I want to put this right".
"We have to do better and that starts with doing more.
"The boys mean business from day one, from when they arrived you could see the fire in their eyes".
He's long talked about the importance of the pre-season training camp and discusses the relationship between the breakthrough youngsters learning from the senior squad and how no matter how this team changed over the years its stayed a super open group.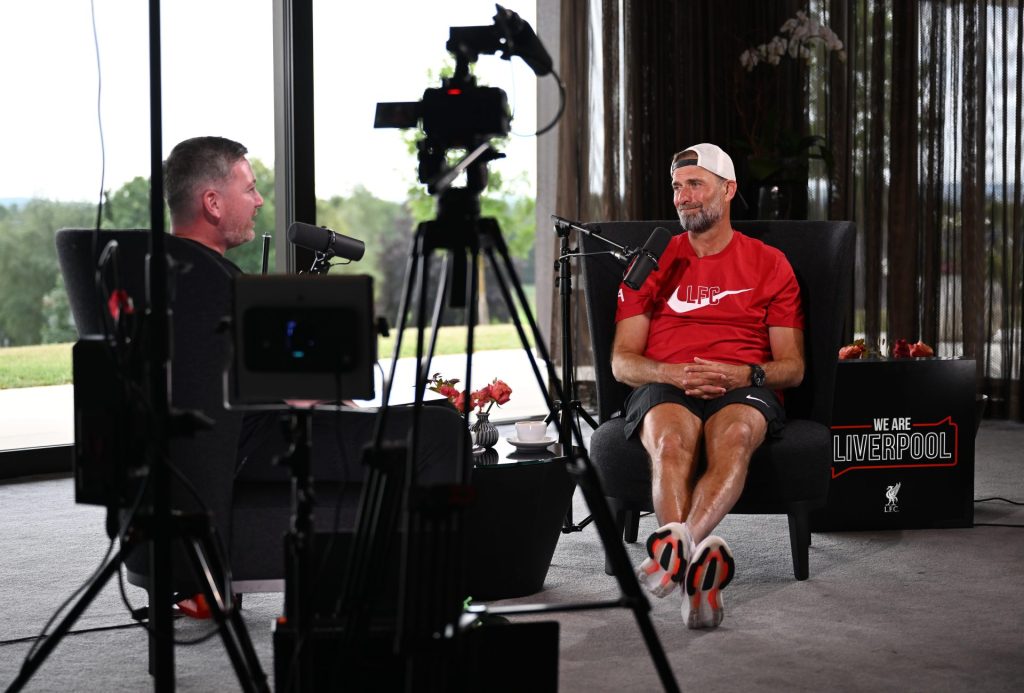 The Reds' manager was clear what he wants from his players this season, and it's to be the best. He said: "I want us to be a lot…best in the world for counter press, best in deep defending, best in midfield press; best in set pieces offensively and defensively".
Jürgen finishes by talking about Anfield and how special it is. He's looking forward to the new season and how impressed he is with the expansion project since he arrived at the club with the new Main Stand and Anfield Road Stand.
This bonus episode of the 'We Are Liverpool' podcast, is a pre-season special available Saturday 22 July from 9am. You can listen to it by following LFC on Apple, Spotify or wherever you get your podcasts, and it is available to watch on YouTube and LFCTV GO 
All episodes of the 'We Are Liverpool' podcast are also available on LFC's platforms.
The first series features Harvey Elliott, James Milner, John Barnes, Andy Robertson, Rylee Foster and Rafael Benitez amongst the guests.