Law
Brown Turner Ross expands three departments with triple appointments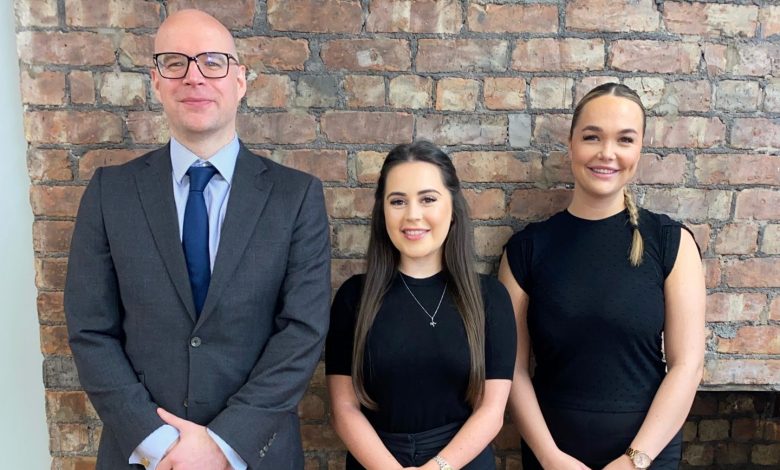 Liverpool and Southport-based law firm Brown Turner Ross has made three new appointments following their expansion into new Liverpool city centre offices at The Cotton Exchange.
The firm, who have been providing legal advice for 139 years from their offices on Lord Street Southport, moved into their new business district offices in April and these appointments confirm the company commitment to growth and quality client servicing.
Lucas Gardiner has joined the team as a Civil Litigation Solicitor from Keoghs LLP, having worked in the Corporate Risk team since 2020. This appointment will further strengthen the Brown Turner Ross Commercial and Litigation department. Specific areas of expertise include:- Personal Injury claims including employer liability/public liability, travel law, industrial disease and volume motor (RTA), suspected fraud and credit hire.
Holly Bingham takes up the role as Family Paralegal, having joined from Simpson Millar where she was a Conveyancing Assistant. This appointment reflects the increased case load and takes the Brown Turner Ross Family team to 9 covering all aspects of Family law.
Louise Harrison joins the Housing Disrepair team as a Fee Earner increasing the team to 4. Previously at Bond Turner, Louise was also responsible for creating the fast growing Housing Disrepair department at Hatton's Solicitors in St. Helens. With over 4 year's experience Louise brings a wealth of knowledge to further enhance and grow the team.
Sam Bushell, Managing Director said:
"We are delighted with the new appointments, which are a firm commitment to growth  for Brown Turner Ross.  The acquisition of our new Liverpool office along with the recruitment of three new talented team members further enhances the company outlook to provide a top-quality service to our expanding client base from highly trained and motivated team members".
Founded in Southport in 1884, Brown Turner Ross has become one of the North Wests leading law firms who specialise in family, private client, corporate and commercial property, housing disrepair and dispute resolution work .
For any legal enquiries please contact law@brownturnerross.com
Or telephone the Southport office on 01704 542002 and the Liverpool office on 0151 236 2233