Business
Poke welcomes new designer as team enters fourth year in business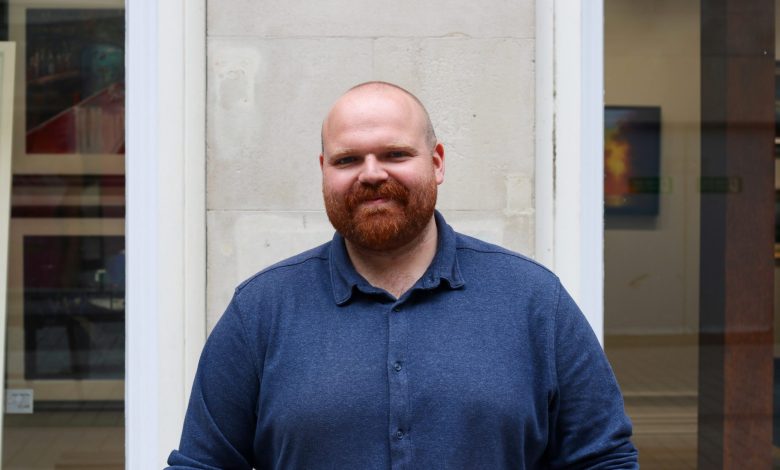 A leading Liverpool creative marketing agency has welcomed a new designer to its team as it marks the start of its fourth year in business.  
Having previously worked as a lead designer for the past six years, Paul Lowcock joins Poke at their Bold Street HQ, focusing on creative strategy, brand development, creative concepting, design development, motion/animation, and graphic design. 
The news comes as the business continues to expand at a rapid rate, having built a reputation for delivering thought-provoking and high-quality campaigns with a client roster including the National Football Museum, Liverpool Cathedral, and B&M. 
The team of 12 was recently shortlisted in the Independent Agency of The Year category in this year's Prolific North Awards.
Managing Director of Poke, Nicola Docking, said:
"We're really excited to welcome Paul to the team. Having freelanced for us earlier this year, we just knew that he was meant to be a full-time member of our team and luckily, so did he. 
"We have created a culture that values creativity and innovation and we will always encourage the staff to explore new ideas and experiment. Our people and their talent are crucial in what we offer clients and we know that Paul will really enhance that offering."
Paul's previous work includes developing brand identities and creative strategies for several emerging businesses, including male focused make-up brand Thor's Face, TUKI, an app to help gamblers who struggle to beat their addiction and local art gallery The Turnpike.
Paul said:
"I'm really looking forward to being part of the team at Poke and working in an ambitious environment with ambitious people and ambitious brands. I had the chance to freelance with Poke for a month before I became a member of the team and I very quickly realised that this was a super creative place, and a place that I felt I needed to be. 
"Poke do things differently and the aim is always to elevate and to surpass expectations, providing the highest possible value for our clients. It's something that I've really bought into and as a creative it's pretty much a dream environment to work in. There's some real significant industry experience here and I'm looking forward to discovering what knowledge I can absorb from every one of my new colleagues."