News
New funding package unlocks boost for Liverpool City Region walking and cycling plans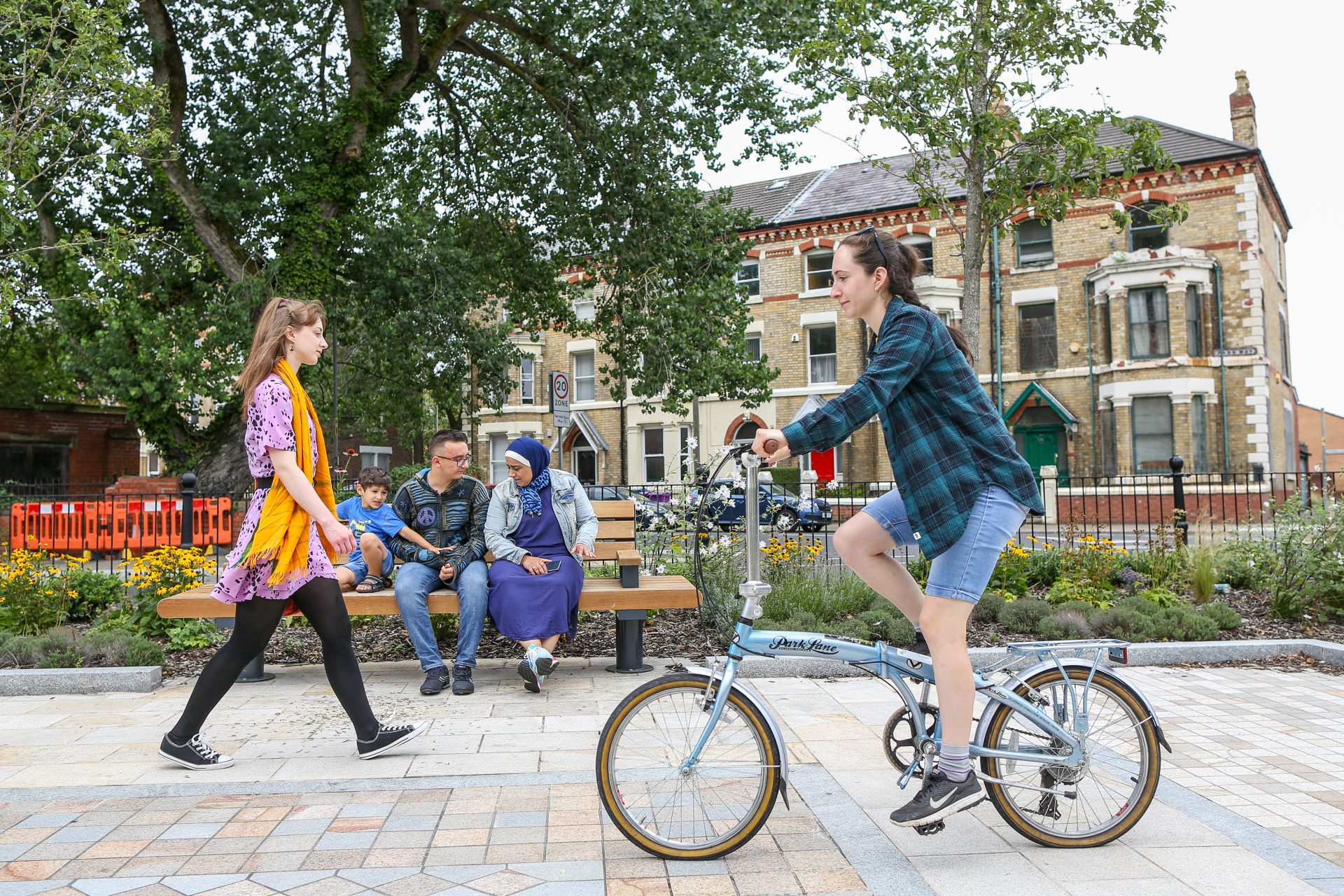 Plans to improve cycling and walking in the Liverpool City Region have been given a boost thanks to a fresh injection of funding, Mayor Steve Rotheram has announced.
The £1.4m of new cash will help pay for a variety of active travel related projects, including:
Secure cycle parking trials: new bike parking hangers to be installed in some residential areas
Local cycling and walking plans: detailed local route and infrastructure plans will be developed with Halton, Liverpool, Knowsley, Sefton, St Helens and Wirral
Cycle safety training: free lessons for city region residents of all ages to help people cycle safely and with confidence
Mayor of the Liverpool City Region Steve Rotheram said: 
"I want to kickstart an active travel revolution in our area that makes it easy for people to choose greener, cleaner ways to get about – and that means not just talking the talk but walking the walk too.
"Having given up my own car a few years ago, I know first-hand the benefits that travelling by public transport can bring – but I'm under no illusion about the scale of the challenge ahead of us to encourage more people in our area to swap their car for walking or cycling short journeys.
"To help make that happen, we've injected more than £50m into active travel infrastructure across all six of our boroughs – and it's testament to the difference it's already making that we've won this further funding.
"And by better connecting our active travel routes to the rest of our transport network, which will soon see the roll out of our new publicly owned hydrogen buses and £500m trains – some of the most sophisticated and accessible in the country – we're making it easier than ever to get around.
"Because if we're serious about hitting our target to be net zero by 2040, at least a decade before national government, then we have to offer our people a genuine, quality alternative to the car. The London-style transport system that we're building is designed to do just that – by making getting around our region cheaper, easier, cleaner and better connected."
The money was secured by the Combined Authority from the government's Active Travel Capability and Ambition Fund, with an additional 25% of funding being unlocked based on the strength of the bid.
The funding is on top of the more than £50m already committed by Mayor Rotheram and Combined Authority in new active travel infrastructure, as part of plans for a network of 600km of new and upgraded walking and cycling routes across the Liverpool City Region.
Simon O'Brien, Liverpool City Region Walking and Cycling Commissioner said: 
"It's fantastic to see these additional funds being awarded to the Liverpool City Region, to really help us push forward with our plans to help people travel by bike or foot more safely and with confidence.
"It's also an amazing opportunity to help change the way we think about travelling around our local area.
"The kind of schemes that will be delivered by this funding will encourage people to get out of their cars and help to create a whole new generation of walkers and cyclists."