Community
Everton in the Community to increase support to L4 Community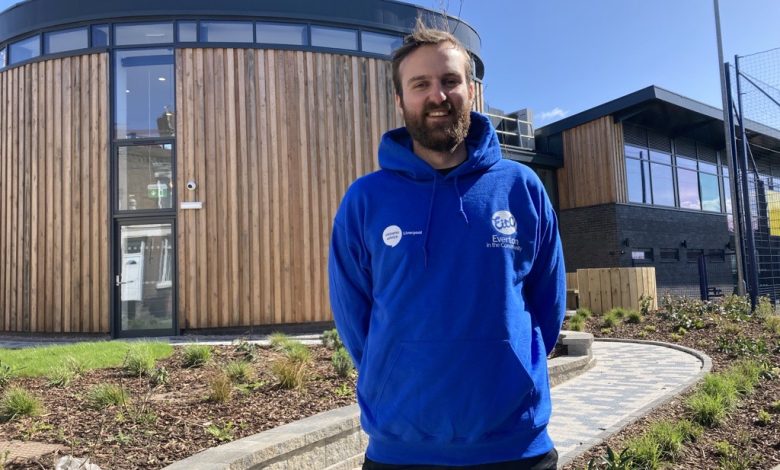 Everton in the Community and Citizens Advice Liverpool have joined forces to increase specialist support available to charity participants and L4 residents who are struggling with poor wellbeing, low-income or social isolation. 
The Club's official charity has funded a 12-month secondment for a Citizens Advice Liverpool Case Worker who will provide exclusive support to Everton in the Community participants and local residents around benefits, debt, housing, employment and family relationship.
Everton in the Community has worked closely with Citizens Advice Liverpool since 2020 with the regional division of the national Citizens Advice charity on hand to provide advice and support to the charity's participants as well as Everton in the Community staff having been able to sign-post members of the public to the Citizens Advice Liverpool for practical support when required. 
And as part of its ongoing commitment to improving the quality of life for its local community, EitC has secured a secondment for Citizens Advice Case Worker Alasdair Keogh to join the charity to build on the support already on offer through its Blue Family programme.
Alasdair's appointment as a Case Worker will see them provide practical information, advice and ongoing support to charity participants and Blue Base Pantry members who are experiencing problems such as welfare benefits, rising debts, money management and other practical matters. The Citizens Advice Liverpool Case Worker will also provide advice in respect of household energy and access to food.
Hosted weekly at The Blue Base on Salop Street, the pantry provides participants and people living in the Blue Mile with access to discounted food as well as wrap-around support such as advice and guidance on benefits, welfare and housing support and access to a registered GP and wellbeing activities.
Case Worker Alasdair will also spend one day a week at the charity's recently opened mental health and wellbeing hub, The People's Place, where he will be on hand to assist participants with welfare advice alongside mental health support.
Adam Howard, Everton in the Community Senior Programme Manager for Neighbourhood Operations, said:
"Alasdair's secondment to our charity will enable us to build on the already vast support that we provide to our participants and local residents and equip them with the tools and information they need around benefits, housing advice and money management and we are sure that he will quickly have a profound impact on the lives of many in our community."
Debbie Nolan, Health Programme Manager at Citizens Advice Liverpool, said:
"We are delighted to be working with EitC and together our two organisation can wrap our services around local residents and have a positive impact on our communities."
Citizens Advice Liverpool is Liverpool's leading provider of advice and advocacy services. It is a local, independent charity and its services are free, confidential and impartial with Liverpool-based general advisers trained on issues such as benefits, employment, debt, consumer rights, law and courts, health and pensions and in 2022, the charity supported more than 23,000 clients.
To find out more about Citizens Advice Liverpool visit https://www.citizensadviceliverpool.org.uk